Task:
Write a Java program that returns the number of trailing zeroes for a given n! factorial.
Solution:
Calculation of the factorial takes a lot of time. Thus, a dependency was found that the factorial number has a number of trailing zeros proportional to

, where n is the number of trailing zeros. Thus, we need to add the number of times when the factorial number can be divided by

.
Number =

The algorithm is shown below: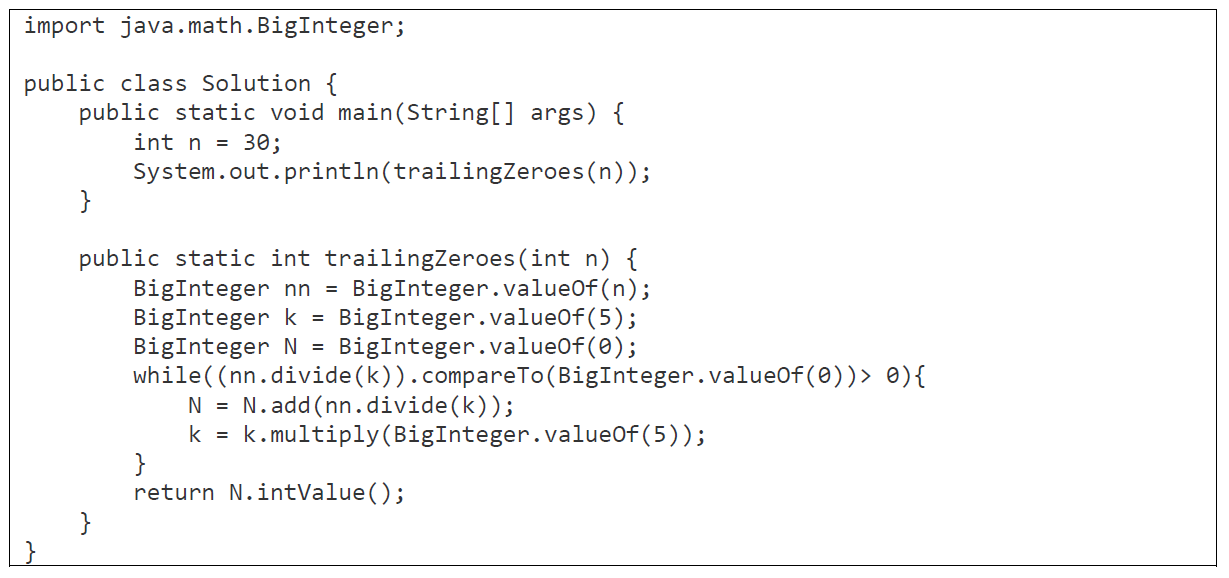 Answer:

If you received a task where you need to deal with factorial trailing zeroes, then this sample will help you. It contains a clear explanation. We have decided to present this sample because many students who study programming are faced with the problem of trailing zeroes in factorial Java.

Note that you can get professional help with your assignment if you place an order on our site. The expert will follow all of your requirements and academic standards. Your order will be completed as fast as possible. Your homework troubles are over – we are here to help you out!