If you ask your grandma what web designers do, you probably won't receive the answer. This profession is relatively new compared to such old professions as a doctor or a teacher. If you choose to become a web designer, we can only congratulate you because it's a good choice.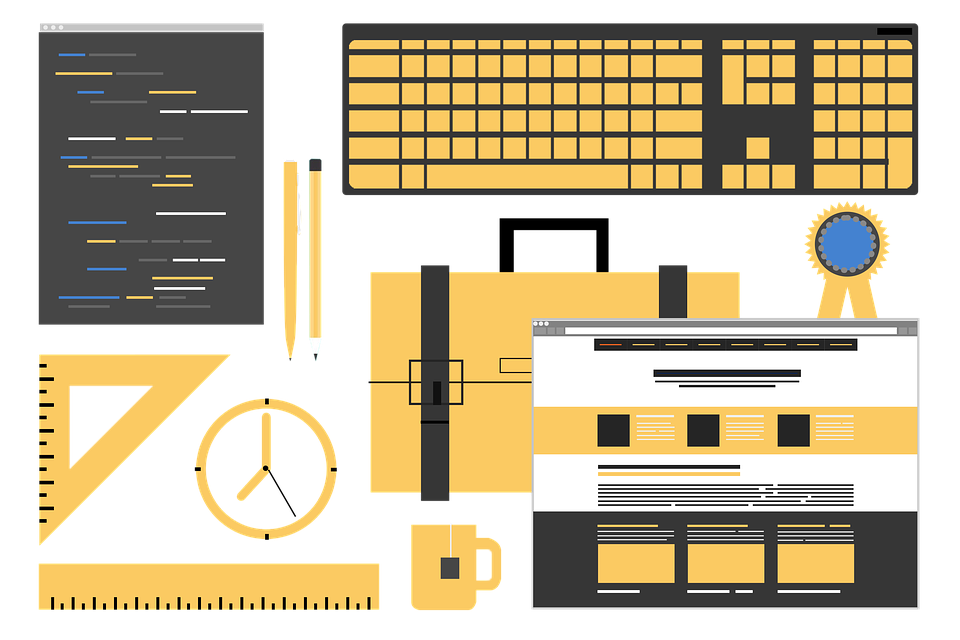 This specialization is quite prospective nowadays because all companies (and many individuals as well) want to have a website for promotion of their products, services or ideas. In this article you will find popular web design questions which you can be asked during the interview. Also, you'll find out where to receive help.
Top 10 Web Design Test Questions
In which cases do you prefer JPEG compression? Do you use PNG instead sometimes? If yes, then tell when.
What are your ways to combine fonts? Name the types of fonts that look harmonic together. What is the optimal amount of different font types to use on one website?
What are the code and "< >" symbols together called?
What is advertising spyware and what is it used for?
What are dimensions in web design?
Describe the ways you cope with images for high resolution display types. What are your ways to produce and interpret raster mockups made for high resolution displays? Which factors do you need to consider the most?
Which format is better to use when you add a self-hosted video on a site? Prove your opinion with situations from your experience.
How to optimize a website? Start from the most important steps and mention optional ways in the end.
It is said that there should be an appropriate amount of H1 tags on one web page. Tell how many such tags there should be and explain why.
Express your understanding of what white space is. Does it influence content on the web? Do you know some of the gestalt principles?
If you would like to get ready for a test properly, you should find more web design questions and answers on other websites. If you are having any difficulties with any of the questions that are listed above, you can contact us.
Where to Receive Help With Web Design Questions?
There are myriads of paper services which you can find on the Web but they can't help you with completing technical tasks. What should you do in this case? The answer is simple: just apply to AssignmentShark. Though this article is about web design, we should tell you that we deal with all types of technical tasks.
You can apply to us if you need help with these disciplines: astronomy, engineering, statistics, finances, physics, IT/Web, architecture, chemistry, math, design, accounting, and biology. If you need to complete a task in another technical subject that is not in the list, you can still make an order and we'll see what we can do for you.
Information About Our Experts
The quality of the completed task depends on the people who complete it. The quality of web design test questions and answers depends on our experts. We know how it is important for you to receive help from experts who you can trust. For this reason, we are going to provide you with more information about our experts with the hope that this information will help you to be more decisive.
Our experts possess academic degrees. When we hire experts, we make sure they have graduated from higher educational affiliations. Our company provides students of all academic levels with help. If our expert takes the order, you can be sure that his or her academic level is higher than yours.
Our experts are aware of academic standards. As we already mentioned, our experts have graduated from educational affiliations, so they are aware of academic standards.
Our experts have vast experience. Experience is one of the obligatory requirements for our experts. Even if a person is good at a certain discipline, we can't be sure that this person has good communication skills, and what is more important, that this person can work quickly. Practice makes perfect. Therefore, we hire experts who have practiced a lot.
Our experts are knowledgeable in certain disciplines. Before hiring experts, we ask them which disciplines they are knowledgeable in. Afterward, we test the experts on knowledge in specified disciplines and those which are allied to those disciplines. Also, we test our experts on English knowledge.
Conveniences of AssignmentShark
In the previous section, we provided you with questions to ask for website design and tried to explain why you should be confident about the quality of our service. Now, we would like you to know why our service is convenient.
Live chat. You have the opportunity to talk to experts via live chat. What are the benefits of this feature? First of all, you won't need to repeat your requirement to many people. Secondly, you have more chances to understand each other better when communicating without mediators. Thirdly, it is handy to talk in real-time because you see when a person is online and when he or she reads your message.
The ability to choose an expert. We have a wide choice of experts. You can choose any of them according to your task and their specializations. In the "Our Experts" section, you can see the list with experts which you can sort by rating position, amount of orders, or awards. Also, you can choose a certain discipline and you'll see experts who are knowledgeable in it.
The ability to look through profiles. After you sorted experts by discipline, you should look through their profiles. In their profiles, you can see each expert's rating, the amount of orders finished, orders canceled by this expert and by customers, and orders in progress. Also, you have the ability to find out how many orders the expert completed in specific disciplines. There's also feedback from customers which you should get acquainted with.
24/7 availability. Our service works 24/7. The reason is that we help students from different continents. You can contact our support and receive help with web design multiple choice questions and answers whenever you need it, no matter what time of day or day of the week it is.
A bidding system. When you make an order, you should specify the discipline and the deadline, as well as choose the category and academic level, then write assignment instructions and specify the desired price. With all this information, experts are able to decide whether your project fits them. Those who think they are capable of completing your task will offer you their prices. In your turn, you should choose the expert according to his or her profile and bid.
The ability to ask for amendments. If you are not absolutely satisfied with the order, you have the ability to ask the expert for amendments for free. Before approving the order, you can ask for amendments for an unlimited number of times. The only condition is that your further requirements shouldn't conflict with your initial requirements.
100% confidentiality. You should know that all the communication is held online. When you chat with experts, we provide you and them with specific nicknames so that you won't recognize each other. All personal information that we ask for is needed strictly to provide payments. We don't gather information in databases. Also, you should know that you will make all the payments via independent payment systems such as PayPal. We do our best to make you feel safe with us!
We can provide you with more web design exam questions and answers if you contact us. Would you like us to help? Fill the order form and wait until we contact you. It won't take a long time. Be decisive and solve your problems as soon as they appear with AssignmentShark!