The Most Frequent Number
Task:
Find the most frequent element in the array. If there is no such element, return the first one.
Example: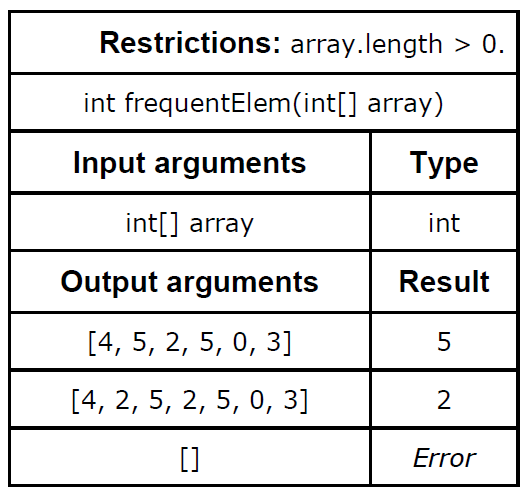 Solution:
The algorithm is shown below: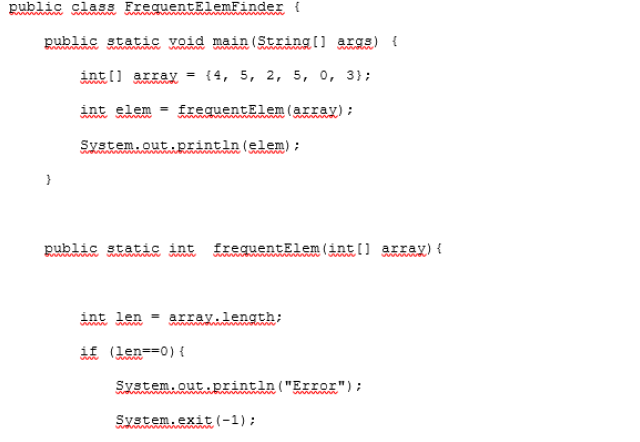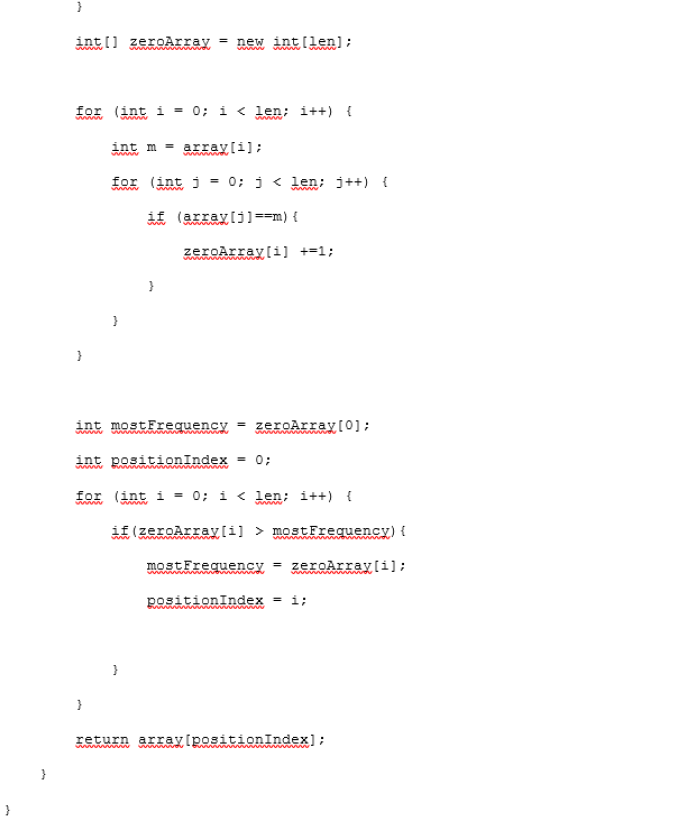 If you need to find most frequent element in an array, then this sample can greatly simplify your life. It helps to understand the topic better. The task and solution is presented in the most understandable way. Now you know how to find most frequent element in an array in Java in the best possible way.

AssignmentShark helps students with different types of assignments. You can contact us anytime and get professional help with your homework. Even the most difficult task can be solved by our experts. You have the opportunity to end your struggles with your homework – simply place an order on our site!