Task 1:
Write a Java program that takes your name, surname, and age written in the console as an input and returns this information as the greeting.
For example: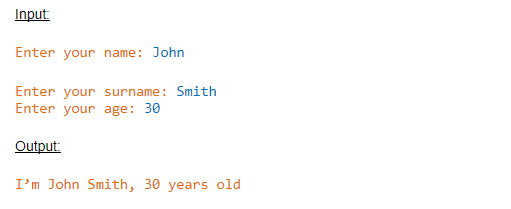 Solution:
The code is shown below: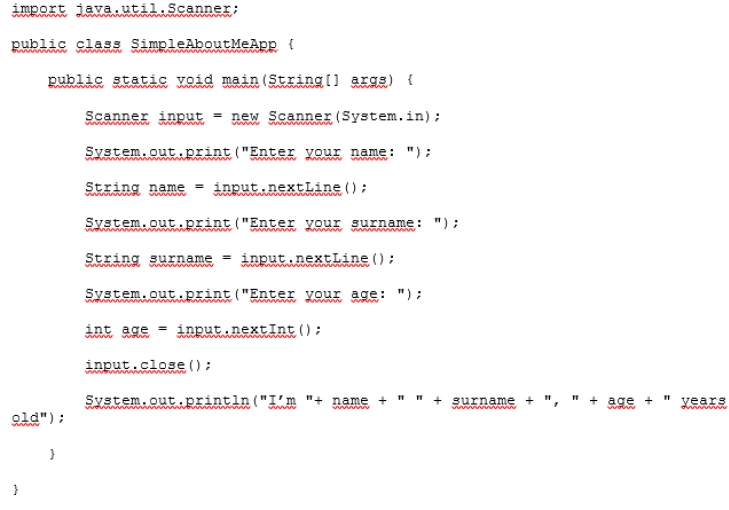 Task 2:
Write a Java program that calculates the function

For any x as an input.
Solution:
The code is shown below: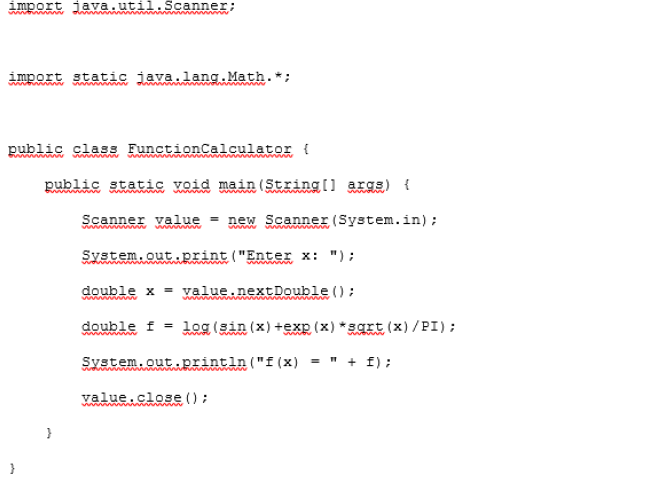 Results:

We hope that you like this sample of a Java input output program. Naturally, your assignment can be done faster with this sample. You can see how our expert has found the solution to the problem. Most students who study programming and those who need to deal with a Java program to print name and age will find our sample useful.

If a student does not know how to deal with his or her assignment, we can offer our help. We understand what customers want to see in their completed assignments and what their teachers expect to see. Our service is absolutely safe to use – you don't have any risk here. Have a rest while we are dealing with your order!