Do you need a quality assignment describing recent mobile gaming trends? Then you've come to the right place! First of all, check out our new assignment sample to find your inspiration and get an idea of how such assignments should be written. We want to remind you, however, that you are not allowed to use any of the information provided on our blog without proper acknowledgments. But we are confident you won't do so, since there are much better options for solving your academic problems, and one of them is to place an order at AssignmentShark and receive a quality sample custom-made for you.

All you need to do is to fill in a short order form you can find at the top right corner of the page. You will then be automatically taken to the longer order form. Upload the files which are crucial for the assignment, add your commentaries, and voila – your order is ready to be taken by one of our experts. Those who are interested in mobile gaming trends will start bidding for it suggesting their prices, and you will choose the expert you like the most. Make sure to check his or her profile – you will find more information on qualifications and completed orders. Studying will be easy for you from now on!
Recently, Google announced that it is now possible to analyze your mobile gaming applications with the help of their new analytical platform for mobile games.

In order to remain in the top in the gaming industry, it is necessary to collect, process and analyze a lot of data so that you can promptly take the right steps to make precise changes and find cost-effective solutions. The analytical mobile platform from Google allows you to collect and store terabytes of information, treat them as you like and display them in an understandable form.

You can use telemetry and smart instrumentation, game statistics and other data to create a quality product: the best way to tweak the game – change the difficulty of the levels, and so on. The new reference architecture allows the use of two gaming event analysis models:
Batch Processing allows you to handle gaming magazines and other large files simultaneously with great speed.
Processing in real time allows the controlling of the flow of the current game data server. Apart from the usual indicators, such as online, layering, ratings, etc., you can track the use cases of fraud, such as when a player does something that goes beyond the established framework.
That's the way you can collect and display information about active users at different times of day: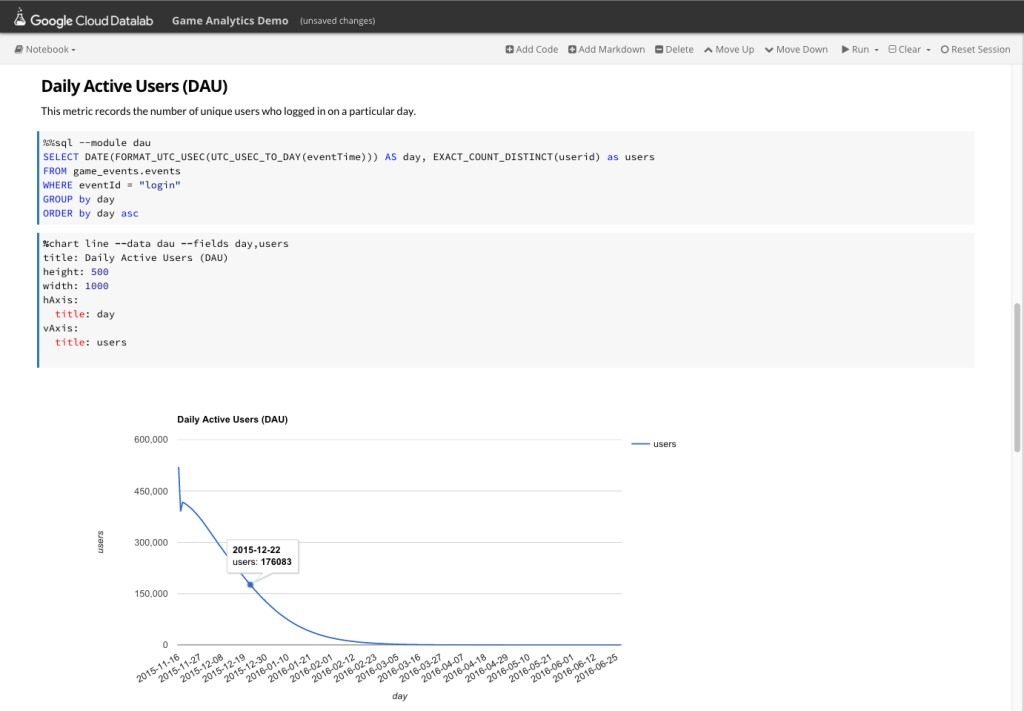 And here is an example of how to assess the difficulty of game bosses for players: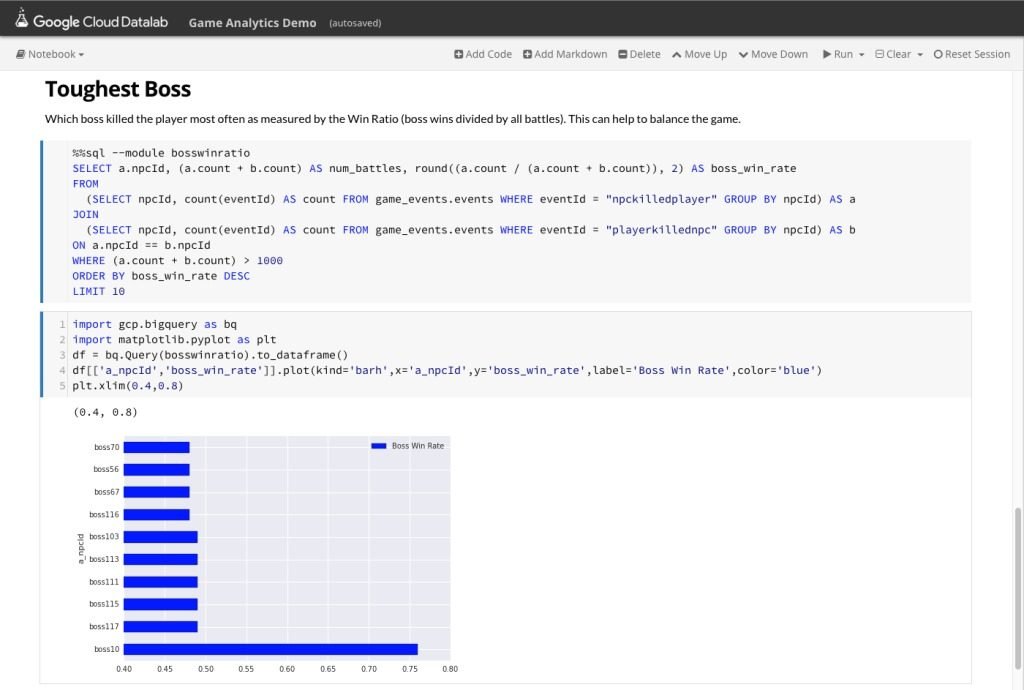 The last example shows how much more difficult the last boss is compared to the rest in the game: perhaps it makes sense to make changes to the game balance. So, apparently, the platform promises to be useful. Finally, it should be noted that Google also offers a free trial-version of the platform.
Thanks for your attention!