Performing basic operations with a database in MySQL using Java
Continuing the previous guide, it is possible now to create and perform any operations using a database in MySQL. Let's start with the simplest operation of creating a database in MySQL using Java and performing standard queries.
In this tutorial we let the user enter credentials for establishing the database connection.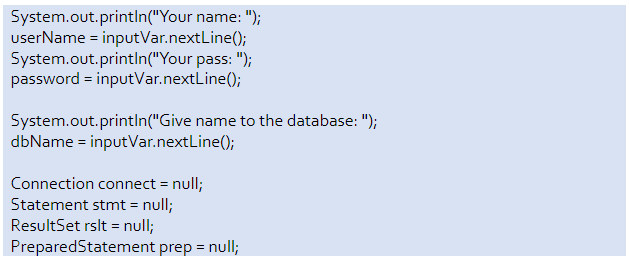 It is necessary to note that the process of connecting to MySQL from Java requires creating additional variable types. Connection, Statement, and ResultSet are required for receiving values from the database. These are just rules for establishing a proper connection and operating on it in Java.
The first piece of code is for creating the database: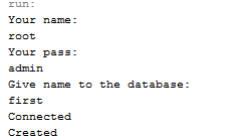 Output of the code running in NetBeans

Output in NetBeans; Changes in MySQL schema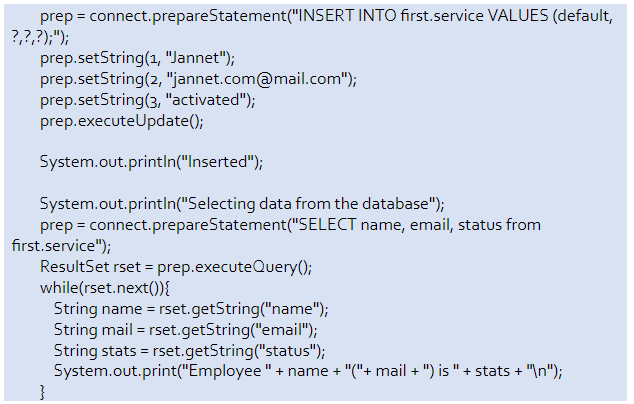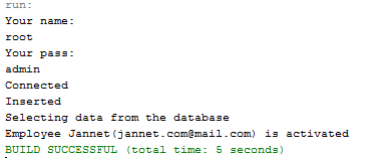 Executing queries

Output in MySQL Workbench
Another important note on this program is that before establishing connection and executing any queries, we opened ResultSet, Statement, and Connection, which are necessary to be closed after program execution. This is shown below.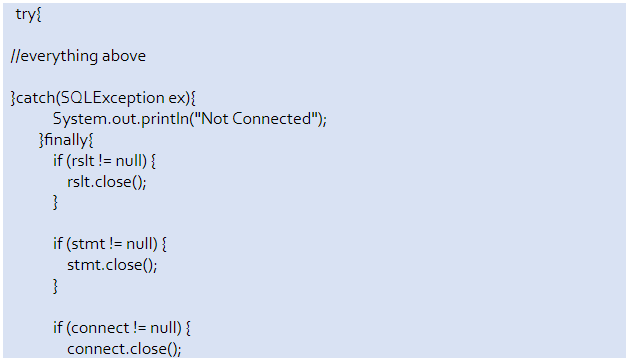 This MySQL database connection in Java sample is really interesting and useful for students. We have seen that students need help with this topic often. We have decided to present this sample here for free. It shows Java connect to MySQL database, an example, which is written with all the necessary details. Also, on our blog, you can find some of the most helpful samples for different disciplines.

If dealing with your assignments takes a lot of time from you, then get help from AssignmentShark.com. We help many students who remain satisfied with our work – and you can become one of them. You just need to place an order with your requirements. You will receive a completed assignment that will meet your expectations!