Cyclic Shifter
Task:
Perform a circular shift of the array to the number of shiftPositions.
If shiftPositions> 0 – shift to the right, shiftPositions <0 – shift left, shiftPositions = 0 – no shift.
Example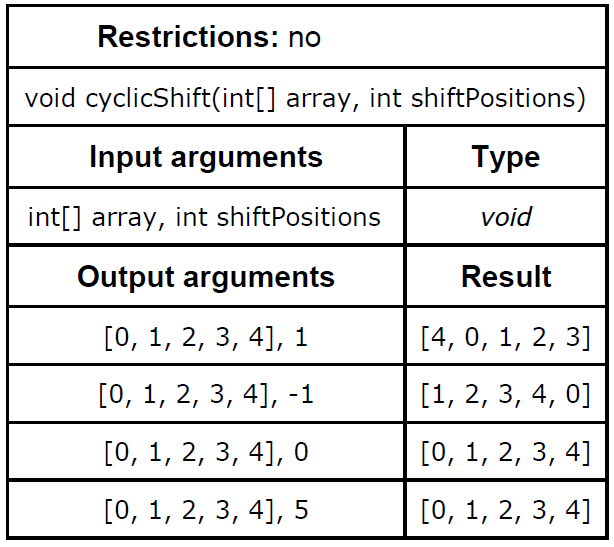 Solution:
The algorithm is shown below: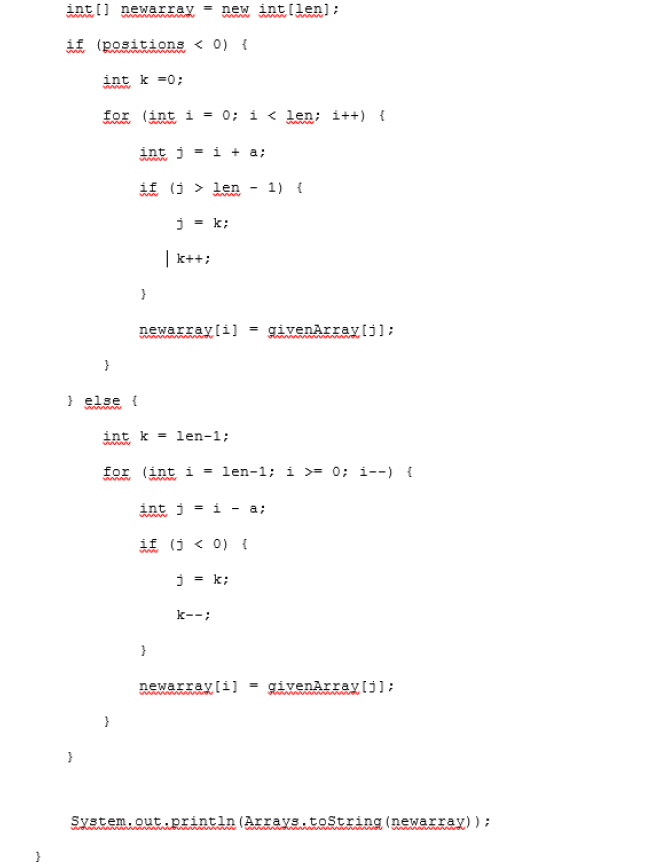 You can see that this right shift operator in Java example is really helpful. Your homework will be much easier if you follow it. You can use it for free. After dealing with the circular left shift in Java, you can also check out other useful samples on our blog for programming and other disciplines.

If you have problems with your homework, contact us as early as possible. Note that you can get help any time you want, as we are available 24/7. Leave your worries behind – one of our experts is ready to help you! We help students from all over the world with different types of problems. Become a successful student with our assistance!