Problem statement:
Perform discriminant analysis on the results of measuring the length and width of iris flowers (SEPALLEN, SEPALWD, PETALLEN, PATELWD); identify the type of iris (SETOSA, VERSICOL, VIRGINIC) using Statistica software.
Data for the research:

As a Grouping Variable, we choose IRISTYPE.
As Independent Variables, we choose SEPPALEN, SEPALWD, PETALLEN, PETALWD.
The results of discriminant analysis:

Number of variables in the model = 4;
Wilks' Lambda = 0.0234
Approximate value of the F-statistics = 199.1454
The final table of data analysis:

The separation of the three types of iris: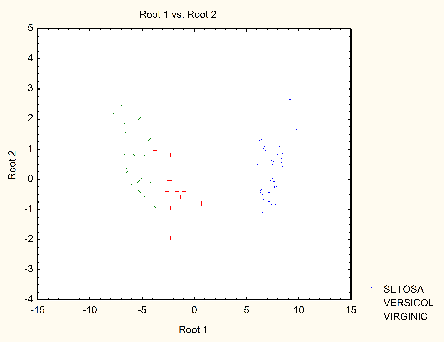 Classification functions built stepwise using the forward method:

Mahalanobis distance: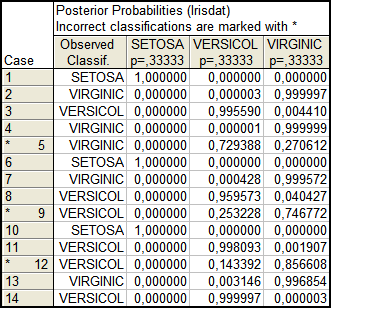 Posterior probability table: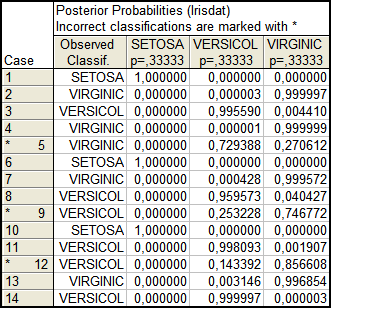 Classification functions built using the standard method:

As we can see, the classification functions built using the standard method and classification functions built stepwise using the forward method are identical:
Forward method:

Standard method:
It means that our research has been done correctly.
Thanks for your attention!
Statistics Assignments Help from the Experts
The presented statistics assignment sample was completed by an expert from AssignmentShark, as well as the one on how to make class intervals in statistics. Our expert has completed this task with the purpose to demonstrate the quality of assignments that we can complete for you. Whenever you need assignment help contact us and we will provide you with qualified assistance. How can you do this? Fill the order form and choose the most appropriate expert. Then you will need to communicate with him or her via live chat to clarify all the details and track your order's progress. No matter which expert you choose the quality of your assignment will be the same or even better than our statistics assignment sample. What are you still waiting for? Contact us as soon as possible and we will meet your do my statistics homework help expectations!