Problem 1. Find the voltage VR2 in the circuit on the Figure 1 below.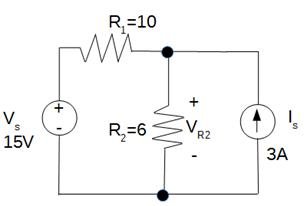 Figure 1. Circuit for Problem 1
Solution
The problem 1 can be solved using the superposition method. This method is based on the elimination of all sources except one at a time, utilizing a series/parallel analysis in order to determine drops of voltage in the modified network for each source of the power.
The right source can be activating at the first step.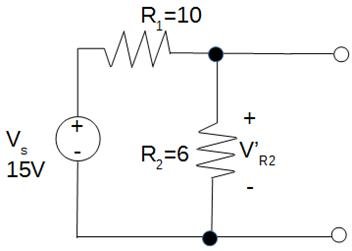 Now the left source will be set on zero (see the picture below):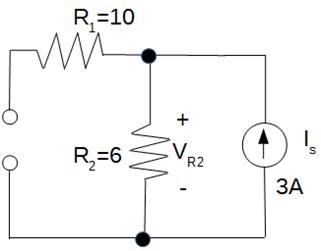 Now it could be seen that R1 became parallel to R2.
The total value of VR2:
Answer: VR2=16,875V
Homework Help from the Experts
You can also read one our engineering samples: the one about stress analysis of riveted lap joint.

The electrical engineering assignment example was completed by one of our engineering experts. We publish similar samples on a regular basis on our blog to make your studies easier. However, if reading the assignment is not enough for you and you need more detailed help, feel free to contact us.

Our experts will help you to complete your assignments in a timely manner according to instructor's requirements. Engineering is not our only specialization. For example, you can find an accounting homework helper here, or solve your math difficulties. All you have to do is to fill in the order form and choose an expert to work with.