Readme file is a small document, which is usually attached to the program. Readme files are written by software developers and contain basic information about the program, including the info about the installation or management of the system settings, contact information, license, gratitude, and information about the software version. To distribute the software it is important to know how to write the Readme file. Poorly written Readme document can be frustrating, tiring for the user, while a good one will help him to easily learn the basic information about your program.
Let's create a good Readme file.
1. Include the contact information. This is probably the most important part of the Readme document. Contact information will allow the user to contact you to ask something, correct the error, or pay for the program. Include your website, Email and phone number (this information will take a couple of lines):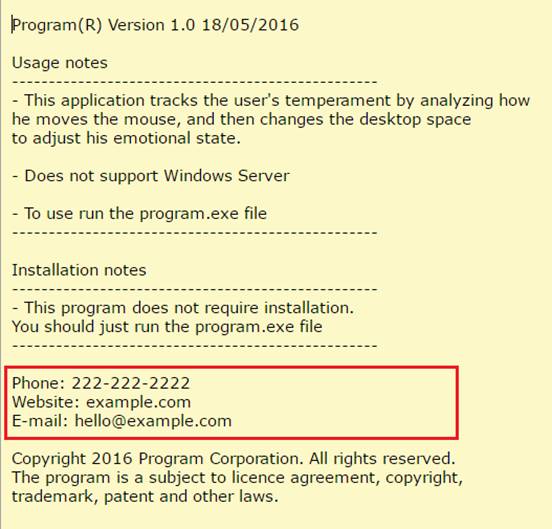 2. Include the date in your Readme. It is a small but very important step. It is important to indicate the date of dissemination of your program. So users will be informed of the update version of the program and will be able to determine whether it is supported so far.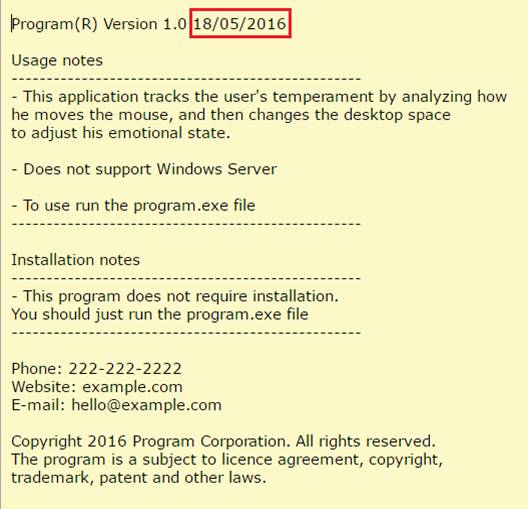 3. Write down the program title and version at the top of the document. Below, write the price for the full version. If you distribute the program using physical media such as CD, you may not include the information about the price, because users have already paid for the program.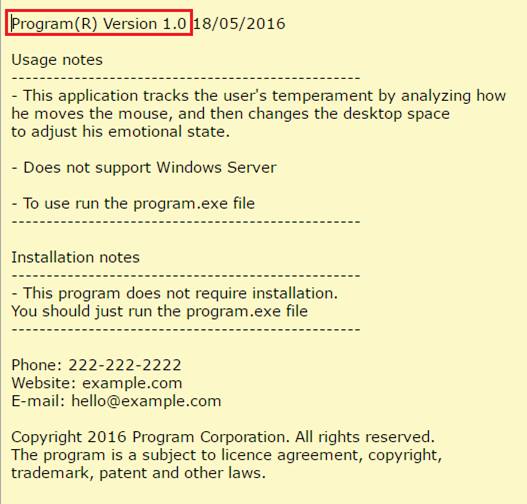 4. Give a brief description of your program in one or two sentences. For example: "This application tracks the user's temperament by analyzing how he moves the mouse, and then changes the desktop space to adjust his emotional state".
If your software has a long list of features, you can expand the description in a paragraph or two.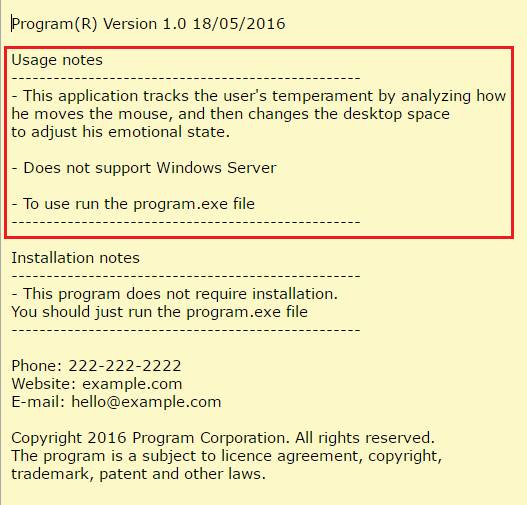 5. Describe the minimal requirements for the program. Readme file should have the information concerning the minimum requirements for the program and installation instructions. If the installer needs another piece of software, do not forget to mention it.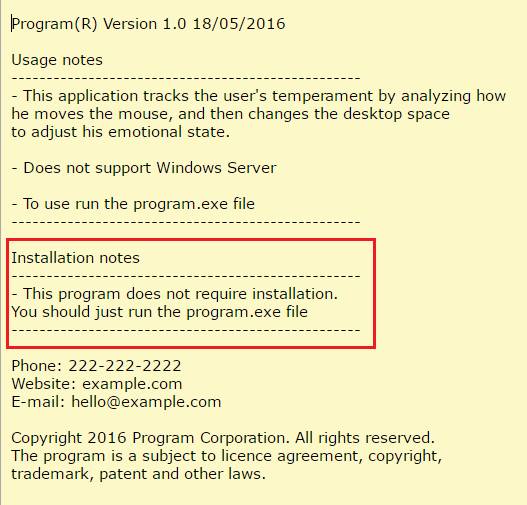 6. Include the information about the license and copyright. At the end do not forget to enter the information about the date of the establishment of copyright and licensing program.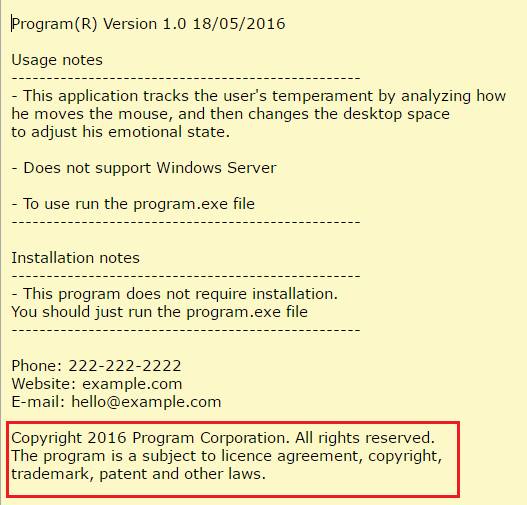 Still don't fully understand how to create a Readme file? Don't worry – our experts know how to help you. No matter how soon you need your assignment to be done and what its difficulty level is, you can count on AssignmentShark experts. Our specialists work within various technical disciplines and can offer online assignment help you within the shortest possible time.